Enter to Win a Paid Headlining Spot in Austin March 18 & 19
WIN A PAID HEADLINING SPOT
March

18th

& 

19th

| 

Austin, Texas
(There's some other festival going on down the street… but this is where the party's at)
HERE'S THE DEAL…
GigTown is sponsoring a huge party at Shiner's Saloon and they are opening up the headlining spot to new GigTown artists.  That means the slot is only eligible for artists that signed up between February 1st – March 1st. Not only is this a great gig with a crapload of people getting weird, but you're also going to get paid $500 for your hard work. Click HERE to submit your band
Note: You must be on GigTown (don't worry, creating a profile is totally free), and you must submit before March 1st to be considered.
Now, some of you GigTown artists who signed up before February 1st might be saying, "WTF, how come I can't apply for the gig?? I was on GigTown a long time ago!!" Not to worry. They have a another slot available to GigTown artists who were already on board. Click here if that is you!
Their friends at the Eye in the Sky Collective will help them make the decision on who gets to headline the 6th Annual Future of Music Showcase and they'll  make the decision on March 1st – So be ready!! In addition to the gig, they are also giving away a bunch of other cool stuff from…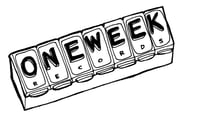 Also, once you've created an account on GigTown, you can start earning $5 Tips for every "Check In" you get at your shows. They paid out over $10,000 last month, and they expect to pay a whole bunch more to you!! 
Click HERE to submit your band
Check out the Northwest Music Scene on Facebook and Twitter